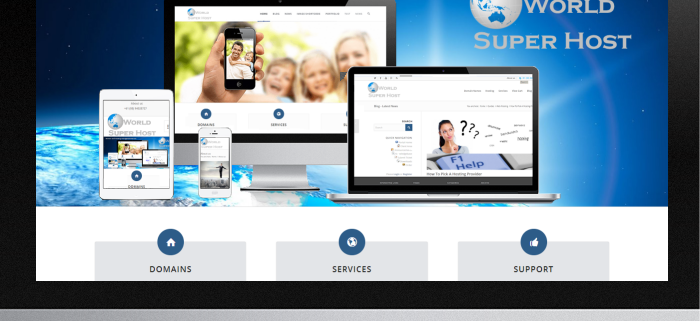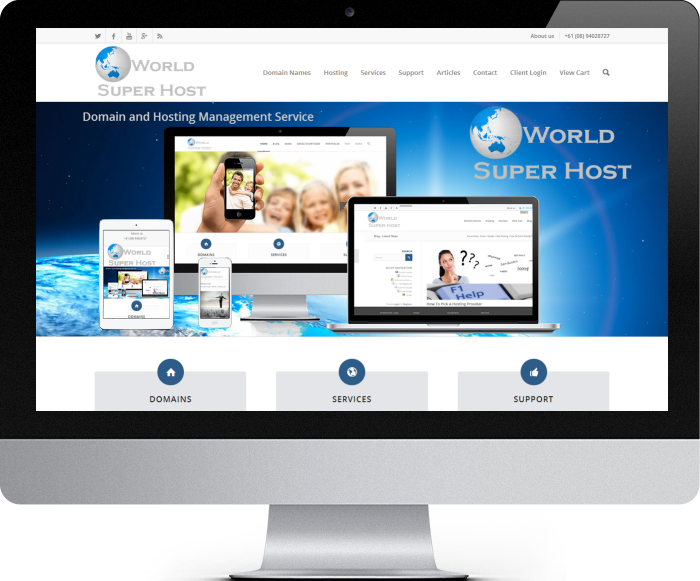 Client – World Super Host
Business Type – Domain and Hosting Management Service.
Website Address – www.worldsuperhost.com
Description – World Super Host have been managing hosting and domain services in Perth, WA for over 10 years. With World Super Host you don't have to buy, install and maintain expensive servers, hardware and data centres, they take care of it all – saving you time and money. World Super Host look after every aspect of their clients domain names and website hosting needs on their behalf.
 This means that their clients can get on with managing their business and never have to worry about how their website works or the infrastructure behind it.

Our Work
Website Design – World Super Host and I-Build-Websites.com.au formed a partnership in late 2013, the desire was to be able to provide a complete website design and development service together with a total hosting and domain management service.  In October 2013 World Super Host required a whole new make over to their functional yet rather plain and boring website. We chose a crisp and clean yet more dynamic theme with a beautiful layer slider to breath new life into their successful business.
Logo Design – Along with a complete website re-build for World Super Host we created a simple logo design that works well with their website but also looks great on letterheads, emails, invoices and other print forms.

Contact Us today for a free quote.