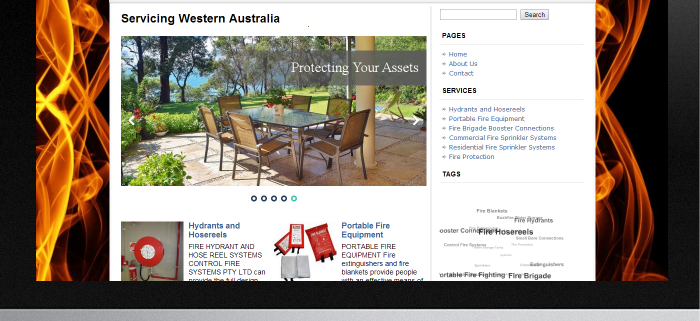 Client – Control Fire Systems PTY LTD
Business Type – Fire Protection
Website Address – http://controlfiresystems.com.au
Description – Control Fire Systems is a locally owned and operated Western Australian business with over 37 years combined experience in the Fire Protection Industry, offering a personalized service specializing in the design, manufacture and installation and maintenance of all fixed and portable Fire Protection Systems and Equipment.
Our Work
Website Design – Control Fire Systems wanted a small affordable website that would showcase their products and services so clients would be fully aware of everything they can provide to keep your home or business safe and protect your assets. 

Contact Us today for a free quote.