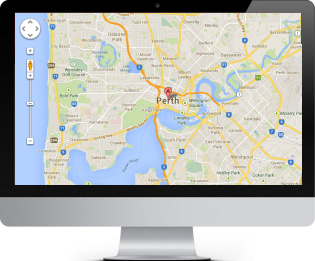 Let us help you to use the power of Google Local Business, Maps and Places to build your business, inform your customers and promote your operating hours and services.
You can and SHOULD do this for your business even if you don't have a website! 
Google Places Listing Service 
Google Places Verification
Although you can do it yourself free, its not exactly straight forward and easy to get local Google listings setup and verified correctly without a lot of time and research and experience.
Having your business show up in maps is one thing but having a complete listing that really showcases your business in Google is another.
With our service you can bypass the complicated Google Places verification process.
Once we have completed it you will be able to login and manage your Google listing, make edits or updates yourself with ease.
We will include the relevant business details to ensure your business doesn't miss out on all of the new leads available through Google searches.
Getting your information correct on Google + Places is crucial because the last thing you want is for your customers who search for your business by name to find competitors information because you never got around to claiming your own business on Google + Places.
Google+ Places is more than just a simple business directory listing, it is a place where customers can find your address, map, website, contact details, operating hours etc and if you have it setup correctly they can also browse your uploaded videos and find all of your social media profiles. Its like a central hub to everything you do and have online.
If you dont have it setup correctly then you may find that your business still gets listed but with little to no information and you could end up with un-monitored bad reviews that you wont even know exist.
Once upon a time any small business would have to have a yellow pages business add or they just would not receive any inquiries and Google Places is as powerful as the old yellow pages was in times before the internet existed. Setting up Google Places correctly to benefit your business can be a  hassle, it is time consuming and there is a bit of a learning curve to get it right so its understandable why it just gets put off till later but the truth is in today's connected world it is the first thing that any small business should make sure is correctly done.
Which is where we come in…
Google Places Management
If you want the best Google Places Page possible but don't have time to research how to get it?
Let us take care of it for you.
We specialise in Google + Places Listings so you can trust us to get it right at the most affordable price.
Pricing starts at an extremely affordable $150 for the basics – at that price you cant afford not to have it!
Google Places Optimisation
Do you want to beat your competition and get your business in front of  new clients?
Do you agree having your business at the top of the page in a Google search is better than half way down.. or worse page 2 or 3 or 500?
There is nothing worse than entering your own business name into Google and discovering its not even displayed at all, let alone on the first page…
With a correctly setup local listing it will always show up when your exact business name is searched for even if you don't have your own website.
Determine your goal! 
Are you trying to build email leads? 
Get that phone ringing? 
Get people through your front door? 
Drive traffic to your website?
Boost online sales?
When your business is ranked number #1 for Google Places you can grow your business no matter what your promotional goals are simply because if someone enters your business name into Google IT WILL SHOW UP!.
Google Places Review Management
Everyone uses Google but no one wants to buy from a company that doesn't have a four or five star rating.
Good reviews are helpful for Google visitors and your business.
Bad reviews are bad for business and put off potential new customers but the cost of not managing your Google reviews can be more than just a few lost leads.
Like it or not anyone can leave a review about your business on Google..
So rather than ignore it, why not embrace it and manage it to your advantage?
You want to see something like this:

Not This:

If you don't have any reviews yet we can get the ball rolling and help boost your good reputation and encourage new "real visitors" to put reviews on your profile for you. If you have bad reviews that are harming your reputation we can audit all reviews and help deal with any negative reviews that you don't know what to do about.
With our Complete Google Places Management
we will list your business information in Google Places and ensure that your details show up correctly in Google Maps and local business search as well Google plus and YouTube.
We optimise your Google listings to help users find your business easily in Google searches and make sure that your listings look great and are complete, accurate and properly verified.
We will ensure that your listings show for the most appropriate and specific categories relevant to your business and link your Google Maps Listing with your Google+ profile and YouTube channel AND if you also have one of our websites we will tie everything together neatly with your website so that your site and all of your internal pages are also optimised and associated with your Google profile for even more powerful Google benefits.
Here is a break down of the basic Google Places Listing Service we provide:
Register your details with Google Places/Maps. (Local business search)
Optimise your Google profile for better search engine listings.  (Beat your competitors)
Link your local listing with a correctly setup Google+ Page and configure it for easy ongoing management.
Optimise and link up your integrated YouTube Channel.  (Like and share videos easily, post your own, build your brand)
Link it all up with your website.  (Use your Google profile to promote your website and vicaversa)
Help your customers find where your business is located, opening hours and contact details in one easy search.
You can and SHOULD do this for your business even if you don't have a website!
Get Your Local Google + Places Profile for Business Setup The Right Way!
Only:
$150.00
Click BUY NOW To Get Started TODAY!


Looking for a specific solution tailored to your needs?
Contact us today with your clearly explained requirements and all your details for a free no obligation quote!