Client – Cake Decorating Tips
Business Type – Online Cake Decorating Tips and Affiliates website.
Website Address – www.cake-decorating-tips.org
Description – cake-decorating-tips.org was developed to offer useful hints, tips and decorative ideas in the art of cake decorating and design. There are not only great articles and information but also some handy home business advice.

Our Work
Website Design – Cake Decorating Tips wanted a fresh tasty website to feature their love and passion for home-made yet professional quality cake decorating. They had the desire to share tips, hints and decorating ideas as well as offer a simple format for users to make comments, ask questions and give feedback. They required a good looking, fun yet simple website that they could easily add posts to in order to share their ideas. Cake Decorating Tips also implements AdSense to generate a small income from any visitors to their website.
Three months after Cake Decorating Tips launched their website they came to us to custom set-up their YouTube Channel which we integrated  into the website. This gave them the ability to share videos on their website as well as putting together a helpful YouTube playlist in order to offer more hints and tips in the art of cake decorating.
 Social Media Services
Facebook URL – https://www.facebook.com/CakeDecoratingTips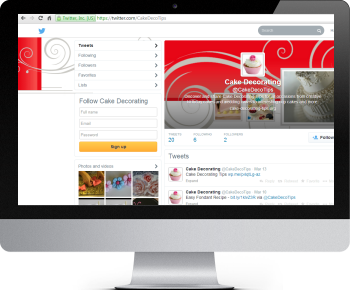 Twitter URL – https://twitter.com/CakeDecoTips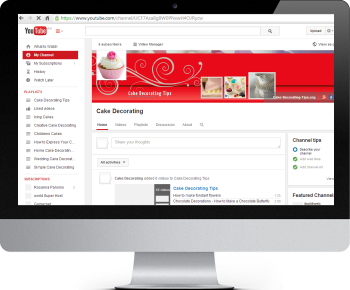 YouTube URL – https://www.youtube.com/channel/UCF7Asa8g8W0PNxwH4OJRycw

Contact Us today for a free quote.