Is Your Website Mobile Friendly?
Let's say a local smartphone user lands on your company website to get details about your business such as your phone number, hours of operation, location, or details about your products and services but instead of getting the information they need, they're met with a slow-loading, distorted site that makes no sense at all. So out of pure frustration, they quickly leave and move on to one of your competitors' websites.
Does this describe what YOUR potential customers are going through?
If you do not have a mobile optimised website, it does and that's NOT good considering the fact that 1 in 3 mobile searches are for LOCAL information. Basically, you are simply letting business slip right through your fingertips.
With features such as fast loading times, tap-to-call buttons, and easy navigation, a mobile site will help busy, on-the-go consumers quickly and easily TAKE ACTION towards spending money with you
So it's time to STOP blocking mobile users… and START welcoming them so you can increase leads, sales, and profits.
Contact Us Today for a FREE No-Obligation Consultation!

What is a Mobile Website?
Can you afford to lose potential customers just because you're not allowing them comfortably view your business website from their mobile phones?
If your website is not "mobile-friendly," this is exactly what is happening.
In case you haven't heard, millions of people today use their mobile devices to search for local products, services, and businesses while on the go.
Have you ever tried to pull up your business website on your mobile device? Did it load quickly or did it take a few minutes to load? Did it even load at all?
If so, were you able to scroll through the site and find the important information that a person who is on the go would be searching for – such as your phone number, address, or hours of operation?
If not, you have a problem on your hand that needs to be fixed if you want to generate more leads, customers, and profits for your business.
It's no secret that mobile internet usage is on the rise. Everywhere you go, you see people glued to their mobile devices in one way or another. Mobile devices serve as a direct connection to the digital world – a world where consumers can get any information they want whenever they want it.
However, if your website is not mobile-friendly, you will fail at capturing their attention when they need you the most.
Traditional websites were built to be viewed on desktop computers – not mobile phones due to their much smaller size and processing power. This is why it is extremely difficult to view them on mobile devices.
Websites that have a mobile version will load more quickly and make it easier for your customers and potential customers to find the information they need.
Making your business website mobile-friendly will ultimately boost your sales simply due to the fact you will be able to reach a wider audience.

Benefits of a Mobile Website
Improved Viewer Experience – Makes it easy for consumers to access information about your company while "on-the-go;" they stay on your site longer, which means you have a better chance of converting them into a sale
Faster Loading Speed – Mobile sites are designed within the mobile standards for optimal processing and speed times, which means less waiting for your mobile audience
Direct Consumer Engagement – Mobile websites usually contain features that allow your website visitors to immediate engage with your business – such as tap-to-call, tap-to-email, and tap-to-text
Better Search Engine Visibility – Mobile websites help improve search engine rankings; including the mobile search engines and directories
Competitive Advantage – A mobile website will help you stand out from your competitors and creates a positive, more digital image of your company
Massive Mobile Usage – Due to the number of people who use the web on their mobile devices, having a mobile website means you can potentially reach a much larger audience
Brand Recognition – Mobile websites serve as an additional avenue to market your company and your brand
Mobile Usage will Continue to Grow – Mobile devices currently sell at least 4 times the rate of desktop computers. Mobile internet usage is expected to exceed desktop internet usage within a few short years
Your Own 24/7 Salesperson – Having a mobile-friendly website removes all of the barriers that could come between you and your target market
All of our websites are created with a responsive web design.
What does that mean?
It means they are mobile friendly as they react to the device they are viewed on and adjust accordingly.
Check it out for yourself: to see what I mean just view our own website on your mobile or tablet.
Contact us today and we can rebuild your existing site in a responsive theme or get you started from scratch.
Below are our Custom Website Package Deals we offer or contact us for a free no obligation consultation to discuss your mobile friendly website.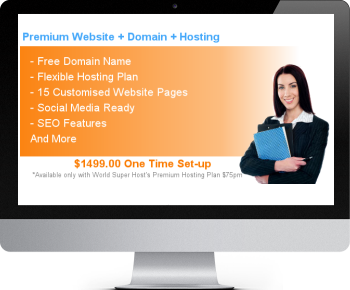 The
Premium Website
- free domain, 15 website pages, 10 email accounts & customised monthly content updates for your website.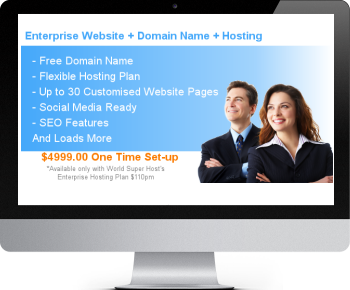 The
Enterprise Website
features free domain registration or transfer - up to 30 customised page designs and 30 email accounts set-up for your business.
At I-Build-Websites we do
custom work
designed to meet your specific needs. Contact us today for a free no obligation quote.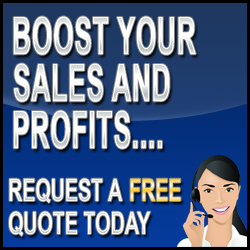 Getting Started with a Mobile Website
I-Build-Websites works closely with businesses in the Perth Western Australia area to help them create a mobile-friendly version of their company websites.
The process of planning out and designing a mobile website can be somewhat confusing, but we will take you by the hand to ensure your mobile website
is the perfect fit for your type of business.
Ready to get started? Send us an Email or Contact us at (08)94028727 today for a free, no-obligation consultation!